Green Supply Chain
Green Supply Chain
With its headquarters in Taiwan and production base in China as its important operation base, Compal has been actively engaged in local procurement over the years in order to pursue production and supply efficiency and improve the local economy. As mentioned, most of the production centers of Compal's suppliers are located in the Sichuan and coastal areas of East China. Compal continues to promote the concept of local procurement and improve the local economy, and promote this concept to the newly-built factory in Vietnam.
Local Purchasing and Selection of Supply Chain
Compal's R&D products include notebook PC, smart phones, tablets, e-books, smart watches, TVs, Internet of Things (IoT) and so forth. There are hundreds of relevant important parts and components, including panel, touch screen, camera module, fingerprint identification and weaving module, battery, charger, charging line, electronic parts and components, electromechanical parts (printed circuit board, soft board, acoustic components, etc.), mechanism parts, etc. The suppliers of Compal's industrial chain are electronic component manufacturers from all over the world, which are mainly from Taiwan, China and parts of Europe and America. Its plants are also located in Taiwan and all over China (mostly located in Sichuan, South China and coastal areas of East China). Compal will retain the spirit of local procurement to continue to develop new local suppliers through procurement management procedures.
Raw Material Suppliers Management
Compal adopts the policy of signing procurement agreements with every new supplier it engages with. The purposes of such agreements are to prohibit any unfair, unjust or discriminative behaviors in the procurement process, and to reiterate that: all products supplied to Compal must conform to international, national, and regional environmental regulations. Suppliers will be held responsible for any violations
of
the agreement. Through material requirements planning (MRP), the Procurement Department manages the suppliers' supply condition and evaluates the suppliers' appraisal through their performance every month. Coordination and problem handling with the suppliers face to face will be arranged if special events or emergencies happen.
Supplier Risk Management
The risk management of Compal's PCBG and SDBG were regulated in the risk analysis and management procedure of ISO 9001 procurement management procedure, including suppliers' evaluation, technical support capability, and the second source for critical parts. The risk analysis and management of input materials quality were executed in compliance with "suppliers approval or disapproval management procedure", "regulations of machine components approval", and "regulations of electronic parts and components approval". If an international related disaster happens, the Procurement Department will conduct disaster investigation on the cooperating suppliers located in impacted areas and divide problems into two types of supply interruption and transportation interruption. After the investigation, the Procurement Department will work in coordination with the R&D Unit, Quality Management Department, Project Manager, and Business Unit to arrange response measures discussion and implementation.
Procurement System Platform and Communication
Compal has created a Supplier Opinion section on CPS (Compal Procurement System) since 2015 to serve as a communication channel with its suppliers. CPS is also used to make major announcements to suppliers. In 2019, three supplier conferences were held in Taipei, Kunshan, China, and Chongqing, Sichuan Province, covering the attempt to revise the environmental control substance management standard and upgrade the system, the promotion of Compal CSR objectives and international initiatives, and the attempt to have more intensive and direct communication with suppliers. In 2020, although face-to-face supplier meetings could not be held due to the impact from the novel coronavirus pneumonia (NCP), CSR and supplier promotion matters were released in the CPS announcement system to persistently sustain good communication with suppliers. The content is related to the RBA VAP v7.0 updated category, conflict minerals, Compal supplier CSR system introduction, and green environment supply chain promotion. A total of 442 suppliers have logged in to read.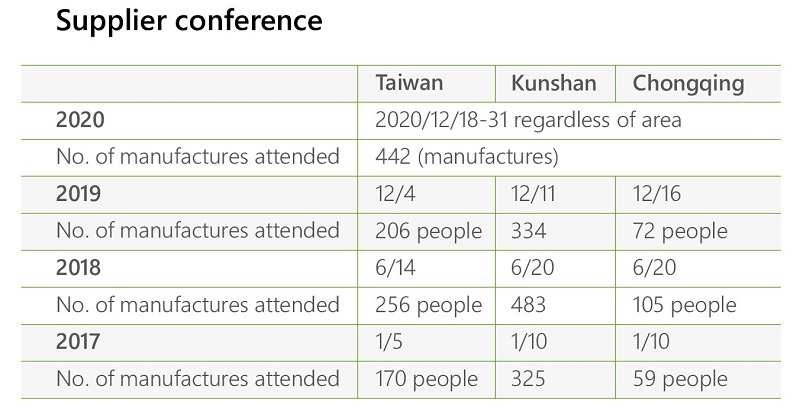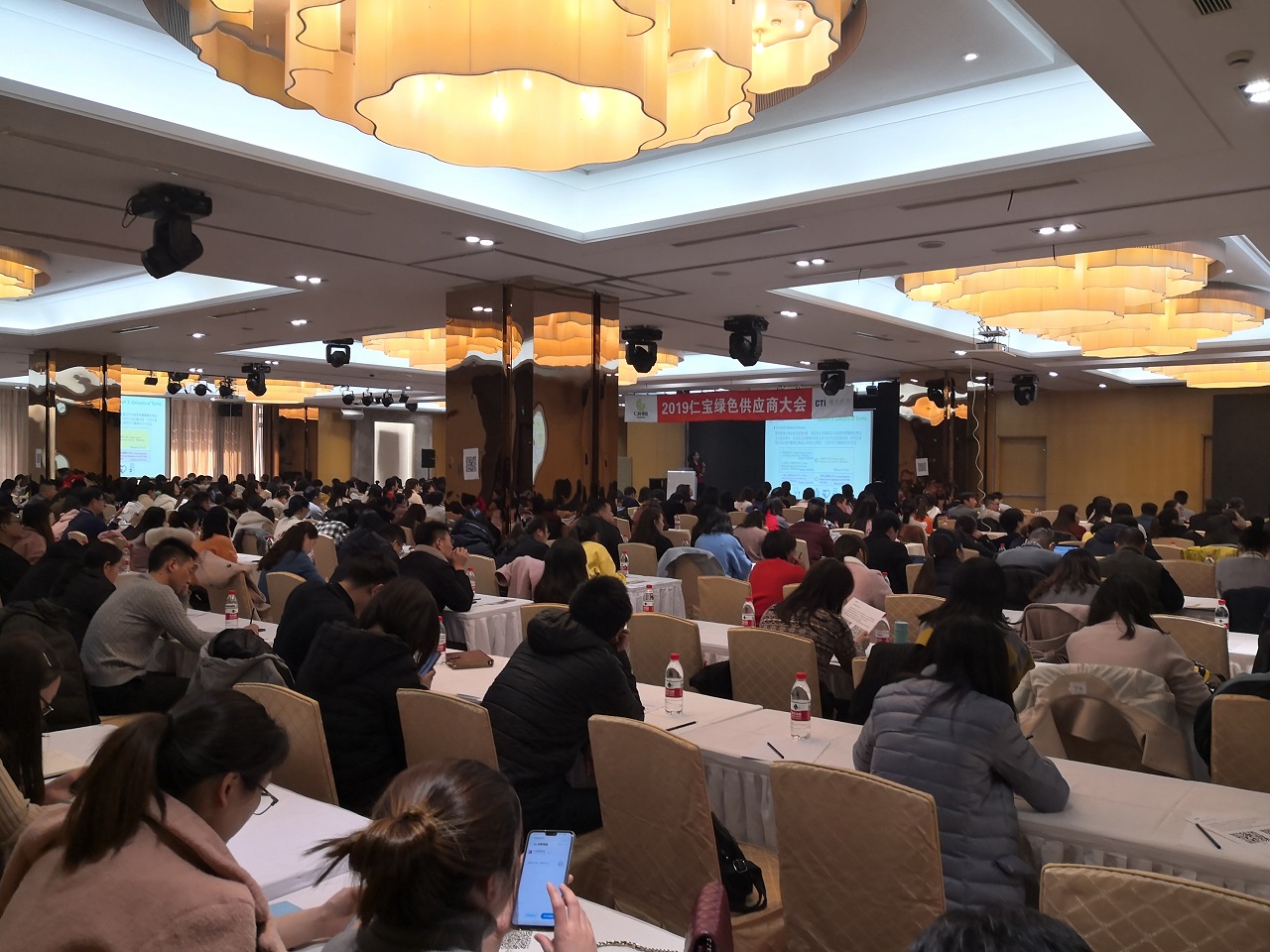 Updated on September 8, 2021