Compal Volunteer Activities and Training
Apart from its main businesses, giving back to society has been a mission of Compal. To encourage our employees to get involved in the community, we launched the "all for public welfare" campaign, encouraging our employees to participate in public services during their leisure time. This concept of volunteer service has also been extended to the colleges, encouraging the highly educated college students to serve the society with their professional skills.
Compal Volunteer Club
In 2020, Compal volunteers served 64 children in Bali Ai-Hsin Home, and assisted the Chau-Ing Hsu Social Welfare and Charity Foundation in learning assistance activities for the children of new immigrants and disadvantaged children, served 28 children in Shakeng Elementary School in Hsinchu County, and assist the company in large-scale charity activities In the exhibition of achievements held with the Foundation, in 2020, there is 48 volunteers, 92 students served, and 7,227 volunteers in 11 years. ​
College Volunteers
Compal has been working with university/college clubs and students since 2007 to contribute to the learning of disadvantaged children in remotely located schools and under-funded communities by accompanying them in reading and after-school tuition, in light of making a contribution to the learning of disadvantaged children. In 2020, 13 reading volunteer projects were launched, 245 university volunteers served 2,267 schoolchildren and community residents, a total of 136 hours of reading education courses were arranged. By 2020, 204 projects have been completed, with 4,635 student volunteers (person-time) serving 16,542 rural students and community residents.
Volunteer Training
Under the integrated promotion by Chau-Ing Hsu Social Welfare and Charity Foundation, currently, all of the affiliates of Compal Group has established a total of 5 volunteer clubs to participate in different charity services at various regions in response to the calls of the Foundation respectively. In 2020, there were a total of 80 volunteers participated in charity service, and a total of 411 disadvantaged children and seniors were served.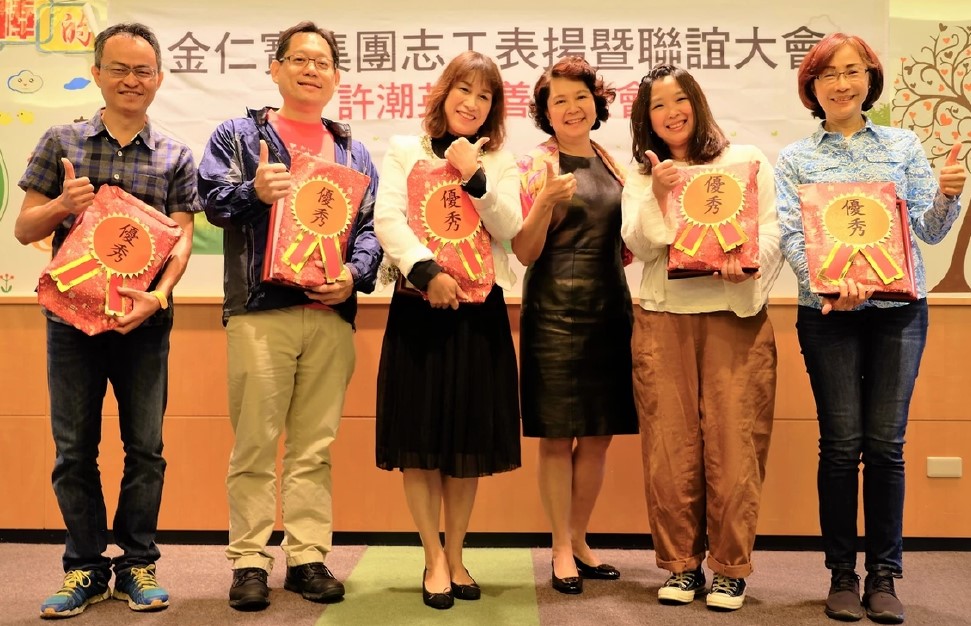 Updated on September 14, 2021