Care for the Disadvantaged
Care for the Disadvantaged of Compal
Compal, in the spirit of humanitarianism, provides caring support and timely assistance to disadvantaged groups and international disaster relief. Employees would voluntarily mobilize themselves from time to time to visit children's homes and nursing homes, where they extend care for the residents.
Musical Ensemble at Compal, Charity Fair
In 2020, Compal held musical ensemble charity fair for caring for life of the disadvantaged and invited outstanding social welfare organizations and environmental protection products as well as staff to participate in this charity Fair. There are 81 colleagues participated in the charity sale and assisted Chau-Ing Hsu Social Welfare and Charity Foundation to achieve the goal of charity fundraising for purchaseing a two-person electric scooter for grandma Jiang from Gau-Shu Township of Pingtung.
Compal colleagues had, in total, contributed a total amount of NT$169,490 to support Compal Charity Fair.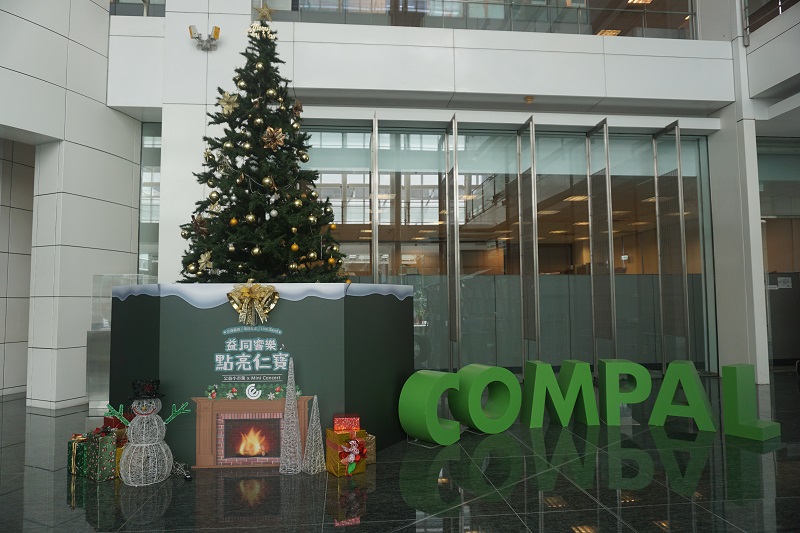 Sponsored W3 Troupe's Charity Performance in Taitung
In 2019, Compal with Chau-Ing Hsu Social Welfare and Charity Foundation sponsor the charity performance of the W3 Troupe was held in Yunlin, taking art activities as art therapy. 1,050 children were guided to establish correct values and learn to think for themselves.
Care for the Socially Disadvantaged by Compal Plants
In 2020, Compal employees in each plant paid visits to disadvantaged elders, orphans and people in distress and showed them hope by keeping them company.
Updated on September 14
, 2021