Customer Service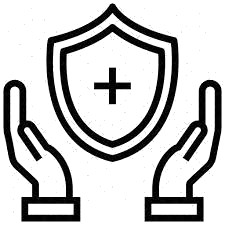 Health and Safety
Any product that endangers the health or safety of customers will undermine the customer's image and may even render it liable for substantial claims by consumers. For this reason, Compal tries to prevent its products from causing harm to customers' health and safety in every way it can. Whether or not an organization is able to protect users' health and safety has a direct impact on its reputation, legal/financial risks, market position, and employee morale. To provide healthy, safe, and high-quality products, all Compal products are controlled automatically using the Integrated System for Product Development (ISPD). Raw materials procurement must meet the management standard for environmental control substances of Compal products version A.7, which added four newly incorporated plasticizers, namely, DEHP, BBP, DBP and DIBP in RoHS. The supplier has been required to provide test reports, conforming to the management regulations. In 2019, 4876 of general materials and 24377 of halogen-free materials are added in to the A.7 version. The new edition of Environmental Control Substance Management Standards A.8 and the green Material Substance Declaration (MSD) A.8 have come into effect on January 10, 2020. Some plants introduced the QC 080000 hazardous substance process management. When customers issued an RFQ, the product design stage and mass production must comply with all sorts of security specifications. Mass produced computer products must 100% pass IEC 60950-1 requirements, comply with RoHS, and never violate product health and safety regulations and voluntary regulations.
Compal's aim for customers' health and safety was not only to comply with the customer's demands and protect customer's safety, but developing Halogen-free products and build a more healthy production capacity was our promise and responsibility. The current NB products of Compal all comply with relevant chemical requisitions and security specification as below.
Security Specification (IEC 60950-1):

All of Compal's mass-produced laptop products have passed the requirements of "IEC 60950-1", and have never violated the health and safety regulations and voluntary regulations of the products.

REACH :

Currently, 201 substances of very high concern (SVHC) are published. Compal requires suppliers to disclose the information of SVHC in all components, and encourages suppliers to reduce and eliminate the use of such chemicals as soon as possible. As for the 68 hazardous chemicals included in the authorization list in Appendix XIV of EU REACH, they are also included in the relevant regulations on the management of environmental hazardous chemicals of Compal.

RoHS:

All Compal products are 100% compliant with the required limit in the RoHS directive, and there is no return of goods due to RoHS violations.

Halogen-Free:

In 2020, an additional 26,087 halogen-free components that passed the Compal Product Environmental Controlled Substances Management Standard A.8 version will be added to the list, representing 80.21% of all components. There is 111 Haloged-free products in 2020.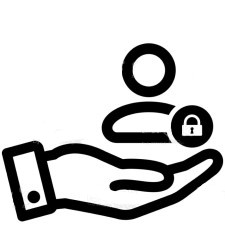 Privacy
Our privacy has been recognized as a prominent issue at the regulatory level. Companies that violate customers' privacy tend to suffer direct financial impacts and compromise business reputation, customer loyalty, and satisfaction over the long term. Until customers have officially launched their products, employees are not allowed to disclose product appearance, design, specifications, or technical information in any way. Compal is committed to protecting customers' information in every step along the way and is operated based on the policy and plans of Compal's "Information Security Committee." In 2020, Compal received no complaints whatsoever concerning violations or leakage of customers'privacy.
1. Implement risk assessment of information assets.
2. Maintain the confidentiality, integrity and availability of important information assets.
3. Continuous improvement of information security system through Plan-Do-Check-Act (PDCA) management cycle.
4. Make sure to abide by customer contract and ensure customer information security.
5. Follow and comply with government information security regulations.
6. The participation of all employees and subcontractors.
Quality Management
To adjust to the world trends of internationalization, maintain market competitiveness, and satisfy the demands of customers and laws and regulations, Compal is devoted to enhancing quality management and technical level, improve management, and optimize operation procedure. Thus, we established an operation model based on the system rather than personal subjective judgment to lower the quality inspection frequency and costs and further on reduce working deviation and increase efficiency. Compal's manufacturing has passed the process management model and established and implemented ISO9001: 2015 international standards. Through applying an international quality management system and strictly following the requirements of the quality management system, Compal has proceeded full quality management and fulfilled or even surpassed customer's demands.
Quality Policy
ISO Quality Policy (NB&AEP Quality Policy)
In the pursuit of continue improvement and increased customer satisfaction.
Implement management that responds to customer requirements

Consistently provide innovative products that create a Competitive Advantage.
Medical Devices Policy
In the pursuit of continuing improvement, meet the requirement and expectation of customers as well as law and regulations.
Implement Customer orientating management, produce competitive products and services; Maintain the effectiveness of the quality management system

Ensure the safety and efficiency of the production medical device
Updated on September 6, 2021