Customer Service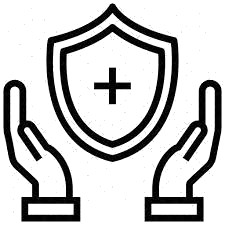 Health and Safety
Compal is aware that it helps sustain company reputation, legal and financial stability, market difference, employee morale, and further contributes to company sustainable operation, by making
sure of customer safety and health. The maintenance department takes regular care of product issues, causes, impacts and solutions recorded in maintenance reports. In addition, to allow the safety of all products under normal use and prevent cases, inside materials and components from six major hazards including accidental electric shock, energy risk, mechanical damage, radiation, chemistry and burn, our product safety department adopts IEC 60950-1 & IEC 62368-1 Certification Standard and do pre-test in the design stage in department lab. After the completion of the internal safety test, the independent verification unit shall send personnel to witness the test, making sure all products meet international standards and have their safety certificates issued. No violations of product safety regulations in 2021.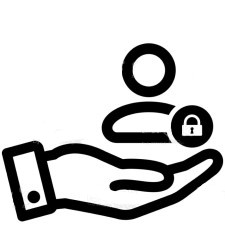 Privacy
Our privacy has been recognized as a prominent issue at the regulatory level. Companies that violate customers' privacy tend to suffer direct financial impacts and compromise business reputation, customer loyalty, and satisfaction over the long term. Until customers have officially launched their products, employees are not allowed to disclose product appearance, design, specifications, or technical information in any way. Compal is committed to protecting customers' information in every step along the way and is operated based on the policy and plans of Compal's "Information Security Committee." In 2021, Compal received no complaints whatsoever concerning violations or leakage of customers'privacy.
1. Implement risk assessment of information assets.
2. Maintain the confidentiality, integrity and availability of important information assets.
3. Continuous improvement of information security system through Plan-Do-Check-Act (PDCA) management cycle.
4. Make sure to abide by customer contract and ensure customer information security.
5. Follow and comply with government information security regulations.
6. The participation of all employees and subcontractors.
Quality Management
To adjust to the world trends of internationalization, maintain market competitiveness, and satisfy the demands of customers and laws and regulations, Compal is devoted to enhancing quality management and technical level, improve management, and optimize operation procedure. Thus, we established an operation model based on the system rather than personal subjective judgment to lower the quality inspection frequency and costs and further on reduce working deviation and increase efficiency. Compal's manufacturing has passed the process management model and established and implemented ISO9001: 2015 international standards. Through applying an international quality management system and strictly following the requirements of the quality management system, Compal has proceeded full quality management and fulfilled or even surpassed customer's demands.
Quality Policy
ISO Quality Policy (NB&AEP Quality Policy)
In the pursuit of continue improvement and increased customer satisfaction.
Implement management that responds to customer requirements

Consistently provide innovative products that create a Competitive Advantage.
Medical Devices Policy
In the pursuit of continuing improvement, meet the requirement and expectation of customers as well as law and regulations.
Implement Customer orientating management, produce competitive products and services; Maintain the effectiveness of the quality management system

Maintain the effectiveness of the quality management system

Ensure the safety and efficiency of the production medical device
Updated on August 26, 2021