最新消息
Compal x Hsu Chauing Social Welfare & Charity Foundation - Taitung W3 Troup Charity Performance
2018 / 09/ 08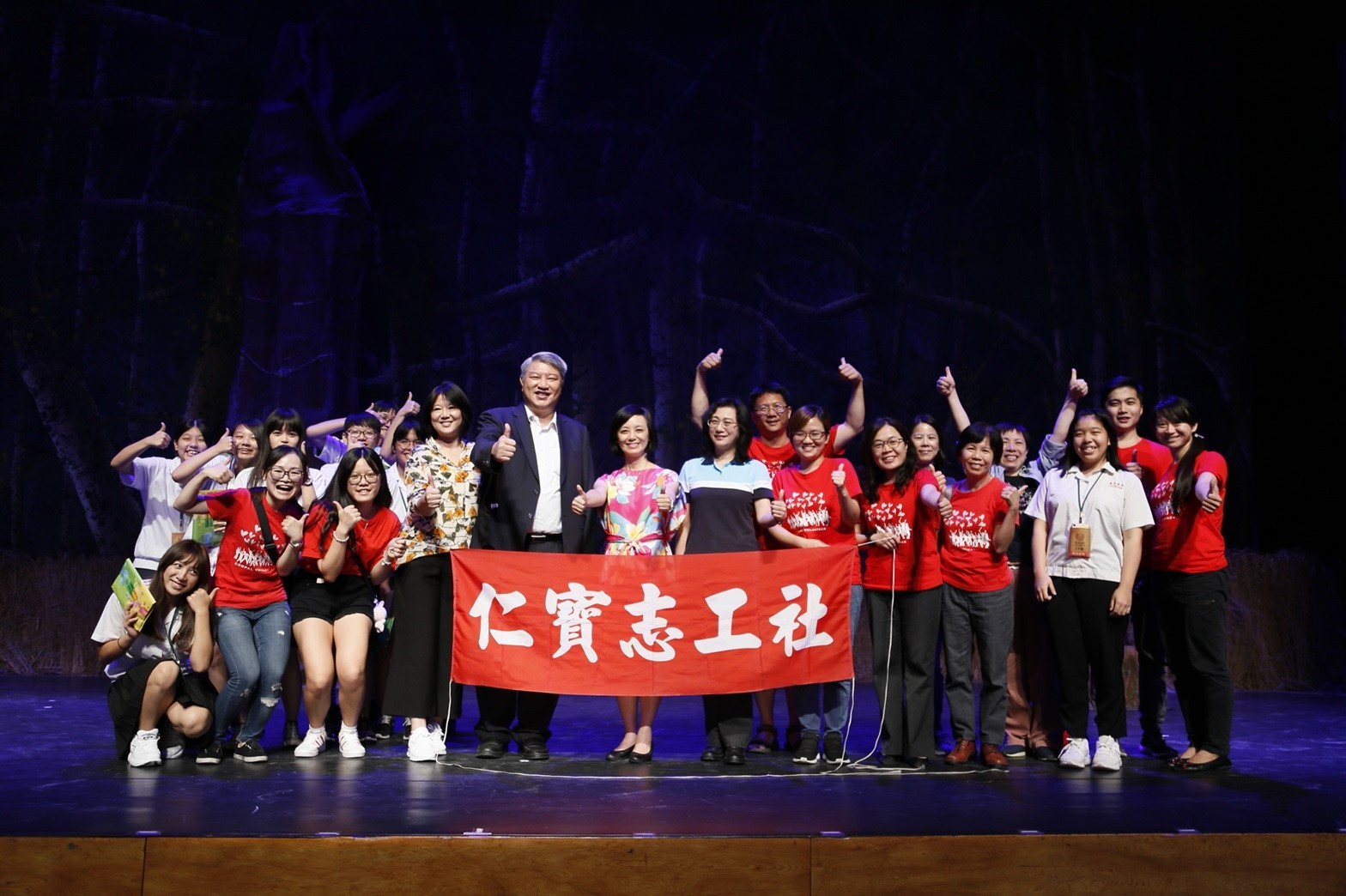 On the afternoon of September 8th, Compal Electronics and the HCI Foundation invited the W3 Troupe to Taitung to provide theatrical performances for 1,000 disadvantaged families, disabled children and their teachers. Following their 2016 performance in Hualien, 2017 performance in Chiayi, the W3 Troupe performed "Recovering Lost Courage" in 2018 as a charity performance in Taitung. Compal hopes that the accompanying volunteers watching the performance can help the disadvantaged children discover their courage to face the difficulties and challenges in life, and make the right choices.

Compal has promoted corporate social responsibility for quite some time and spared no effort in social care. Under the leadership of Senior Vice President and Mrs. Shen Junde of Compal Electronics and Director Mr. Wang Rufen of the HCI Foundation, more than 40 volunteers from Compal Volunteer Club and National Taitung Girls' Senior High School took part in the event. The colleagues of Compal' Volunteer club have been using their down time to serve disadvantaged children for a long time. In addition, Compal Electronics has encouraged college social service groups in the "Reading Volunteers" activities, encouraging college students to use their spare time for volunteer service, and help children of low-income families near their schools with their academics and contribute to the education of disadvantaged children.

The Taitung County Magistrate's wife and directors of various bureaus, heads of various schools and charities have all thanked Compal Electronics for promoting this large-scale charity performance, bringing warmth and enriching the lives of disadvantaged, impoverished families and disabled children. The performance served as an introduction towards art, allowing them to experience the story of the fantastically beautiful world of elves.

Disadvantaged and disabled children sometimes lose their balance and are easily influenced by external forces when having to make choices in life due to weak families or not having enough support. Senior Vice President of Compal Computer Shen Junde said, "I hope that the children will be encouraged through this performance, and see the meaning and potential essence behind the story. Hopefully, the story will guide the children to re-examine themselves and have courage when dealing with problems and difficulties. I hope that these children will learn from their mistakes, never give up on themselves, and make the right choices for themselves."

We hope that the parents and teachers that watch this artistic performance filled with fantasy, adventure, and dazzling stunts will give everyone courage and allow themselves to remain courageous for all time.
Related news link please see as below: