Customer Service
The Compal Group strives to deliver high-quality products and services so that we can implement our business philosophy of sustainability, maintain our competitiveness in the market, and grow together with our customers. Total management is practiced with "satisfaction of customer requirements" as the goal of our quality management policy. SOPs are clearly defined at every stage from project creation, RFQ, design, testing, validation, to mass production and after-sales service to facilitate tracking and management improvements. The R&D team is continuing to refine our quality control capability during product design and planning. Labor-intensive, repetitive and low-skilled testing operations are gradually being automated to increase testing efficiency and shorten testing times. In 2022, a 30% increase in level of automated testing for a single product line allowed for more resources to invest in tasks with greater added value. All plants of the Compal Group have now obtained ISO 9001:2015 international certification and this is periodically renewed in accordance with global environmental regulations and customer environmental standards. By upgrading of the green product management system and introducing the QC 080000 hazardous substance management process, Compal is continuing to upgrade our quality management capability, work closely with our customers, and set quality standards for suppliers so that a win-win outcome can be achieved through total quality management. The Compal Group actively reaches out to our customers to analyze and confirm the cause of product quality problems in feedback from end-consumers. We then respond to customers as fast as possible and introduce improvements that resolve the customer's concerns and ensure there are no quality problems. 100% customer satisfaction is our goal.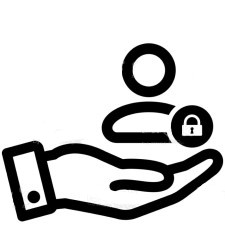 Privacy
Our privacy has been recognized as a prominent issue at the regulatory level. Companies that violate customers' privacy tend to suffer direct financial impacts and compromise business reputation, customer loyalty, and satisfaction over the long term.
For the purpose of fulfilling the protection of personal data and privacy, and the management thereof so as to avoid infringement of moral rights and to promote reasonable use of personal data, Compal Electronics, Inc. and its affiliates (hereinafter referred to as "COMPAL", or "We", "us", "our") establish these Policies and Regulations for the Protection of Personal Data and Privacy(hereinafter referred to as the "Regulations") in accordance with the "Personal Data Protection Act", "Enforcement Rules for the Personal Data Protection Act", and other applicable laws and rules governing the protection of personal data and privacy (such as the European Union's "General Data Protection Regulation" or GDPR, and the "California Consumer Protection Act" or CCPA) ..local privacy laws as the basis for the implementation of protecting and managing personal data and privacy.
Compal have established privacy appeal channels. If incidents that may damage privacy or violate the Policy occur, the incidents may be reported through the privacy protection hotline
+886287978588 ext. 14385 or the email address, Compal_PIR@compal.com.
We will strictly protect the relevant information of the whistleblower to safeguard the rights and interests of the whistleblower.In order to implement privacy protection, we periodically conduct privacy protection trainings for all employees. Compal adopts a zero tolerance policy for privacy protection. If any personnel violates the Policy, the discipline will be determined according to the Company's code of conduct.
Compal absolutely complies with the Policy for customer information and will not use customer information for secondary purposes.
In the past three years, no complaints related to privacy from external organizations or the competent authority were received.
Quality Management
To adjust to the world trends of internationalization, maintain market competitiveness, and satisfy the demands of customers and laws and regulations, Compal is devoted to enhancing quality management and technical level, improve management, and optimize operation procedure. Thus, we established an operation model based on the system rather than personal subjective judgment to lower the quality inspection frequency and costs and further on reduce working deviation and increase efficiency. Compal's manufacturing has passed the process management model and established and implemented ISO9001: 2015 international standards. Through applying an international quality management system and strictly following the requirements of the quality management system, Compal has proceeded full quality management and fulfilled or even surpassed customer's demands.
Quality Policy
ISO Quality Policy (NB&AEP Quality Policy)
In the pursuit of continue improvement and increased customer satisfaction.
Implement management that responds to customer requirements

Consistently provide innovative products that create a Competitive Advantage.
Medical Devices Policy
In the pursuit of continuing improvement, meet the requirement and expectation of customers as well as law and regulations.
Implement Customer orientating management, produce competitive products and services; Maintain the effectiveness of the quality management system

Maintain the effectiveness of the quality management system

Ensure the safety and efficiency of the production medical device
Customer Satisfaction
The Compal Group conducts a satisfaction survey of key customers each year to learn about customer requirements, make continuous improvements, and provide even better-quality services. The survey looked at satisfaction in the six main aspects of Price, R&D, Manufacture, Quality, Customer Service and Sustainability. To quantify the assessment scores, the achievement rate and execution efficiency are used. The quarterly performance evaluations of major clients are included in the performance management agenda of each business unit. Regular internal monitoring meetings are held by business group executives to review these evaluations. At the end of the year, the scores from each individual quarter are annualized and weighted based on the corresponding revenue contribution of each major client for that year. This calculation determines the overall satisfaction score for the year. The scores are reported annually to the executive management, who continuously track the score variations to ensure customer satisfaction.
Customer Satisfaction Assessment Items

Cost

15%

Pricing Support Capability

Cost Control for New Product Introductions

Continual Maintenance of Product Target Costs

R&D

20%

Achievement Rate of Project Indicators

Operations

25%

Continuity of Supply

Delivery Accuracy

Supplier Management

Application Engineering

Quality

20%

Achievement Rate of Quality Control Indicators

Execution Rate of Quality Improvement Plans

Service

10%

Achievement Rate of Project Indicators

Sustainability

10%

Supply Chain Security

Sustainable Procurement and Green Supply Chain Management

Corporate Social Responsibility

Customer Privacy Protection
| | | | | | |
| --- | --- | --- | --- | --- | --- |
| Year | 2019 | 2020 | 2021 | 2022 | 2022 Goals |
| Satisfaction Score | 89.56% | 89.99% | 89.94% | 89.86% | 90% |
| Survey Coverage | 91.41% | 92.04% | 92.86% | 92.67% | 90% |
Customer handling process
Compal enhances service quality through standardized systems. When customer feedback regarding quality issues is received, the Quality Control Unit analyzes and improves the identified problems to ensure prompt response from the relevant departments and provide short-term and long-term solutions. Additionally, we continuously monitors the effectiveness of the implemented solutions to reduce or prevent the recurrence of issues. Compal ensure that quality performance aligns with standards throughout the processes, from research and development to design, production, and service stages. These measures contribute to improving operational efficiency and customer satisfaction.
Updated on July 18, 2023