Stakeholders / Stakeholder Engagement
Identification of Important Stakeholders
If the corporation seeks improvement, it is essential to take the stakeholders' advice, understand the issues they are concerned with, and take these as the major basis for the corporate sustainable development and modification. Compal values the opinions of all
stakeholders
and modifies its sustainable development guidelines and actions through constantly gathered advice.
An editorial team was assembled by the CSR Office for the purpose of this report. Using the AccountAbility Stakeholder Engagement Standard (abbreviated as AA1000 SES below) and related information provided by the business, the editorial team has selected various possible stakeholders. After the discussion and evaluation of weight (responsibility, influence, tension, reliability, multiple perspectives) by the editorial team, 8 types of Compal stakeholders are selected, namely: customers, employees, investors/shareholders, suppliers, government agencies, media, community residents, and non-profit organizations.
The Company has channels set up to facilitate communication with each of the above stakeholders, while individual units have also been created to communicate with specific groups of stakeholders.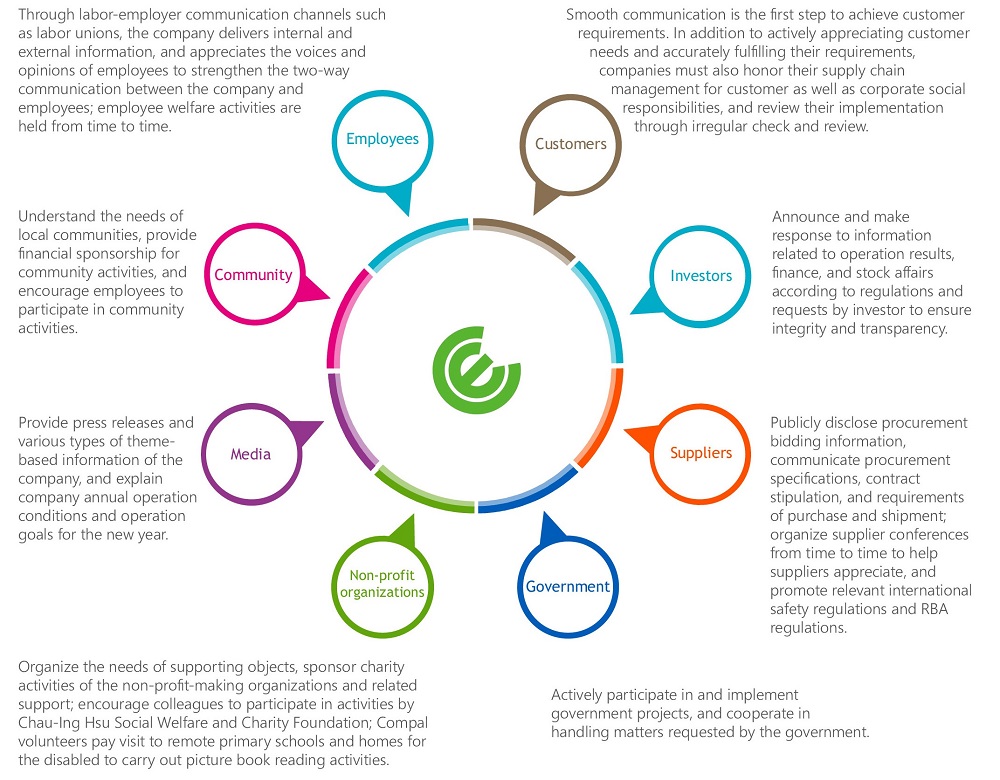 Stakeholders'Communication Channels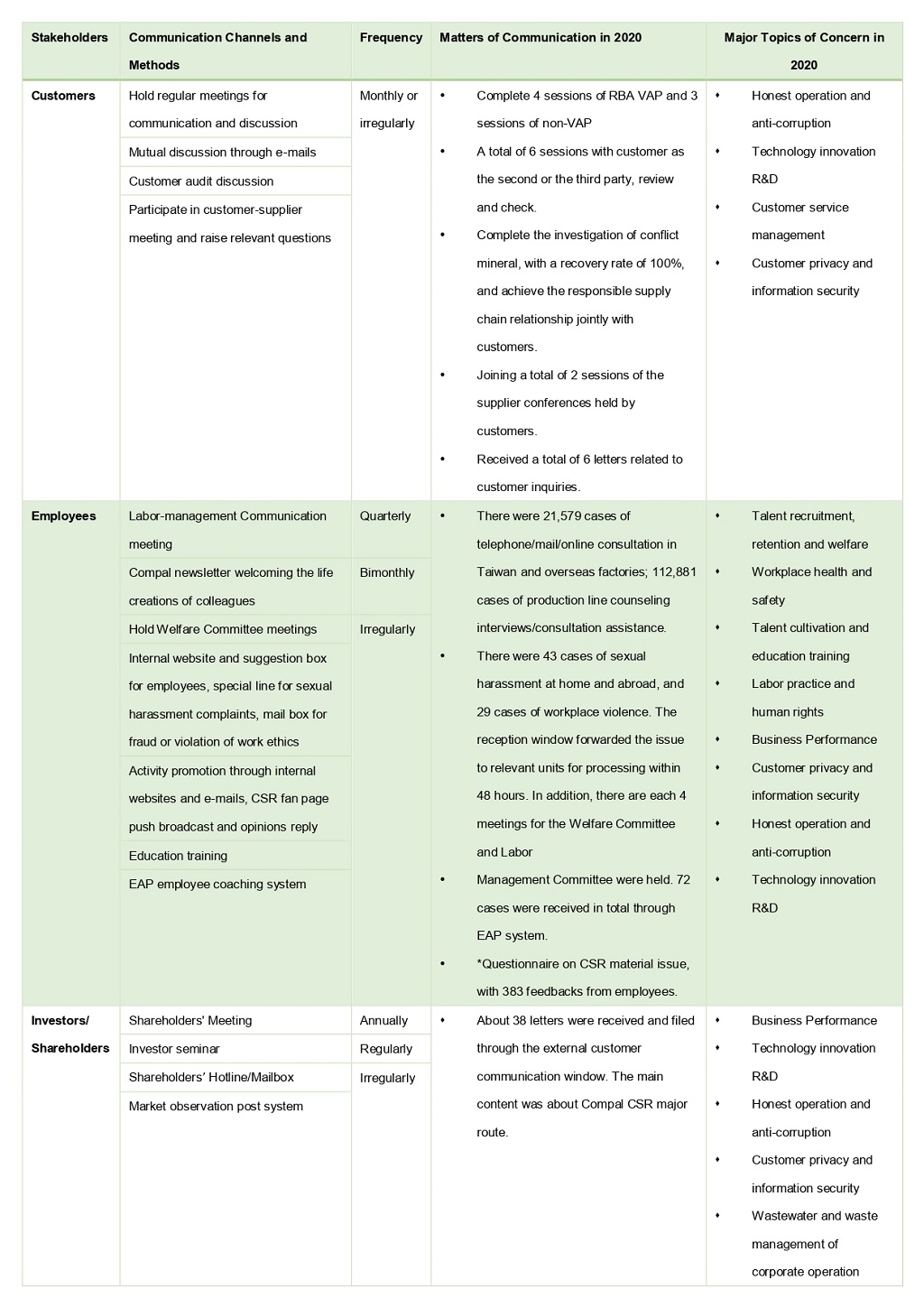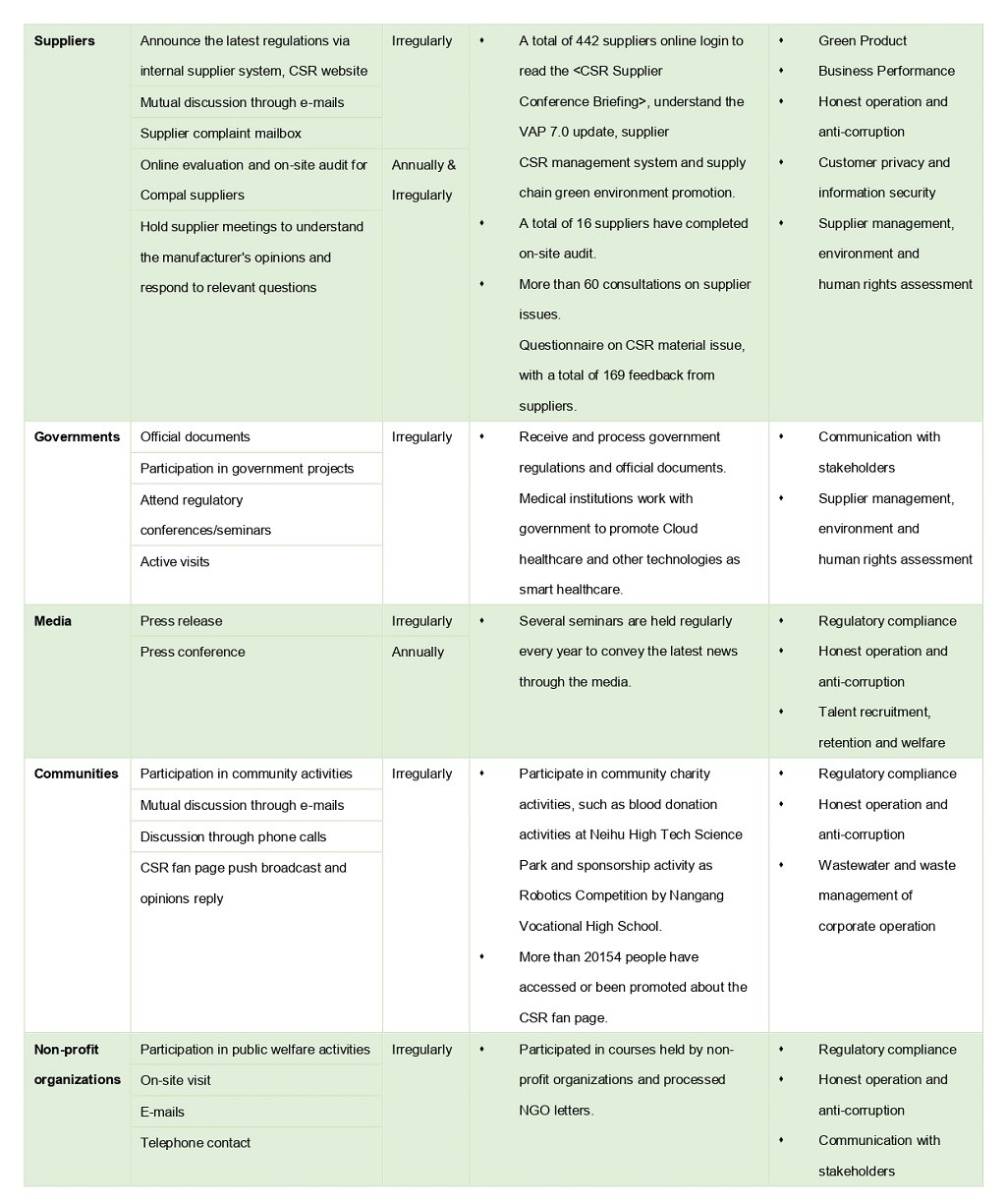 Please contact us by the following channel:
Updated on September 6, 2021