Supply Chain Management / Member of Responsible Business Alliance
Compal joined the Responsible Business Alliance (RBA), formerly known as the Electronic Industry Citizenship Coalition(EICC) in 2011 and became an official member since the end of 2013. Compal supports the goals, visions, and rules of RBA both as an RBA member and as a corporate citizen. It works with other members of the RBA to ensure the sustainability of the electronics industry.
There are 5 main aspects to RBA's codes: labor, ethics, environment, safety and health, and management system. As a member, Compal is obligated to comply with RBA codes on all 5 aspects, which is why the Company has taken steps to protect workers' rights, uphold business integrity, implement supply chain management, ensure environmental sustainability, enforce workplace safety and health, and create an efficient management system.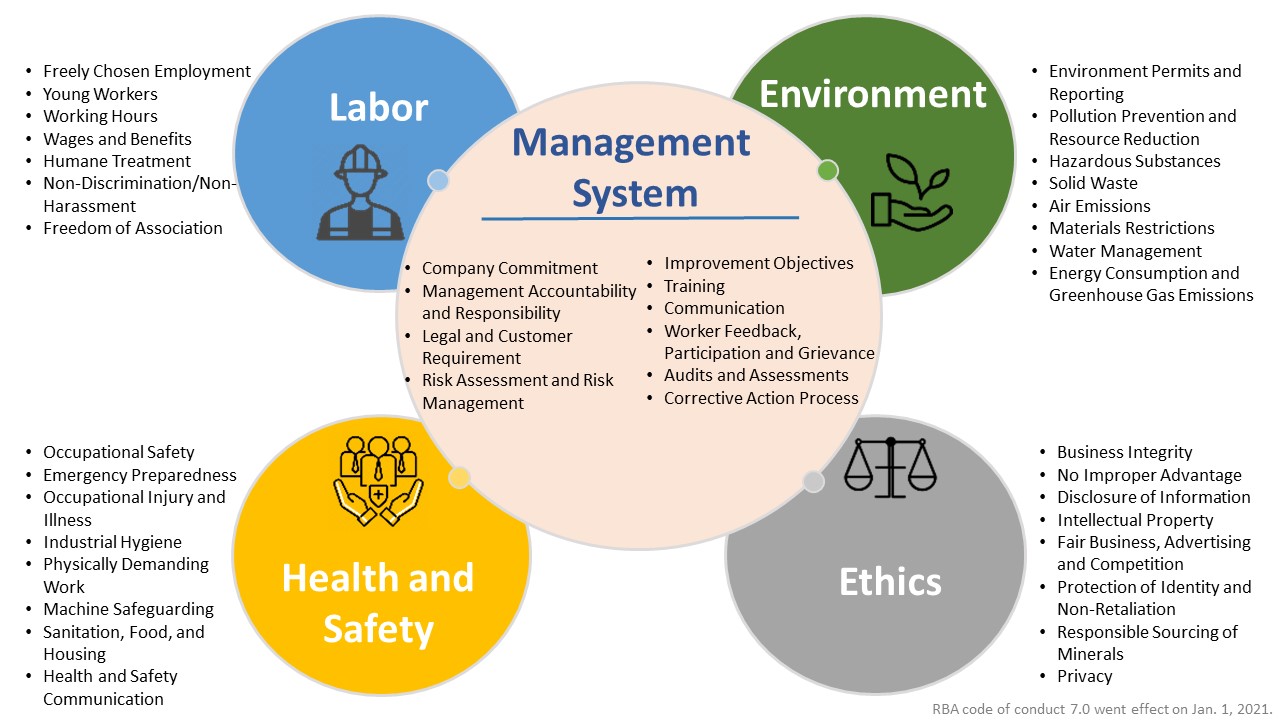 Updated on September 7, 2021