Task Force on Climate-related Financial Disclosures (TCFD)
As a global citizen, Compal is always concerned about changes in environment around the world. We understand that reducing carbon emissions is not only about saving energy, but also about cultivating environmental knowledge and acumen through our daily lives, establishing good values and attitudes, and helping to provide an environment that is convenient for implementation, so as to enable employees to save energy and reduce carbon in life.
Climate Change Management
Climate change and extreme weather has increased impact around the globe. We took initiatives and identified the risks and opportunities of climate change to the Company under current governance structure and with the suggestions of TCFD, then we acted on and continued to manage in an effective way. Based on TCFD framework; IEA's SDS and STEPS; IPCC's SSP1-2.6 and SSP2-4.5 scenarios, we examined the risks and opportunities under various climate conditions. Followed by identification of critical climate risks and opportunities with department heads. We then determined reaction strategy and targets, and continued to track and manage the topic in a qualitative and quantitative way. Our management action is disclosed pursuant to the 4 cores of TCFD.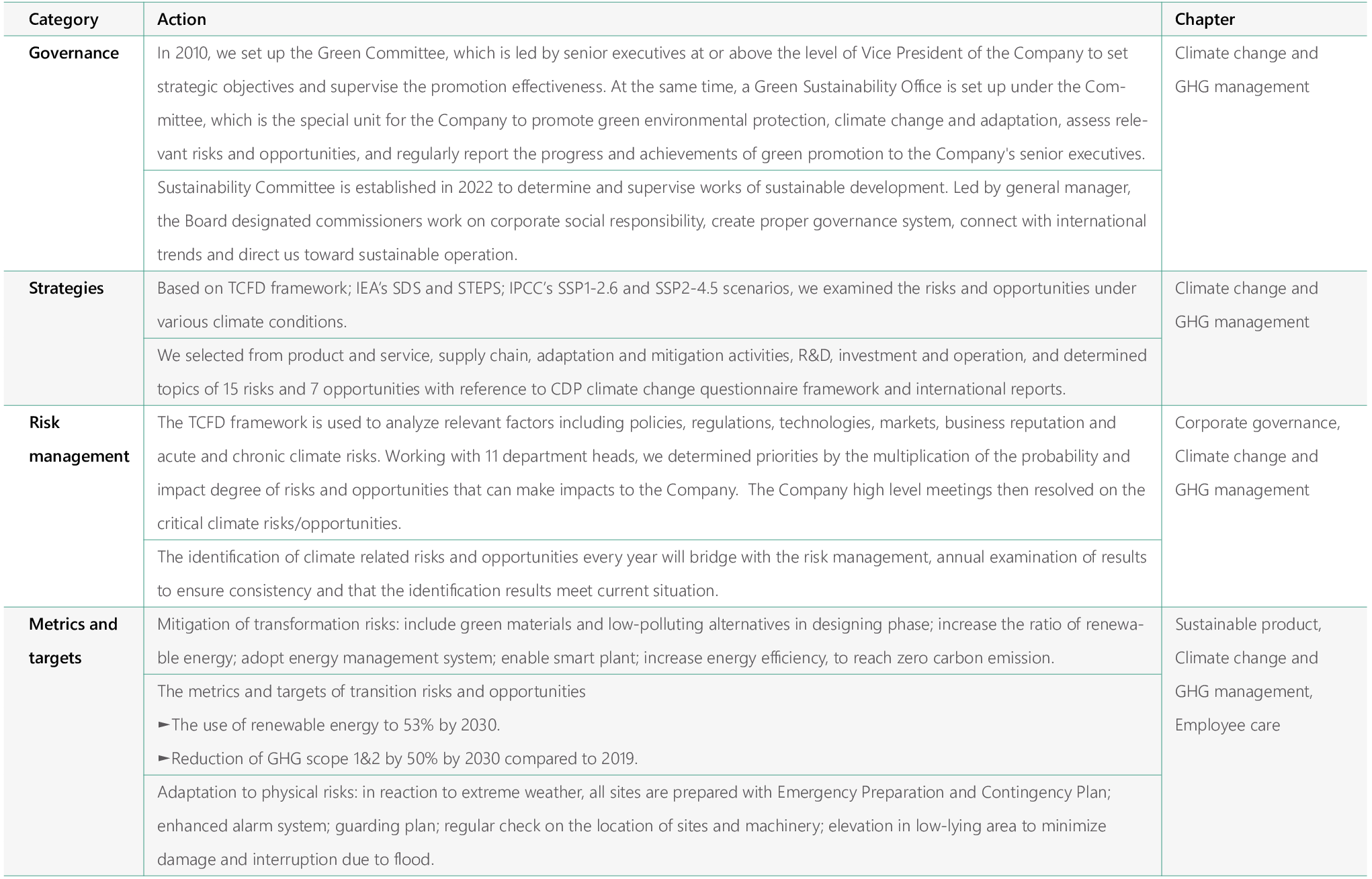 Compal Structure for Climate Governance
Compal Climate Risk Matrix
Compal Climate Opportunity Matrix
Financial Impact of Risks and Opportunities Brought by Critical Climate Change