最新消息
Compal Electronics mobilizing Volunteers to Protect Crabs; Volunteer – Family Trip to Kenting for Crab Protection
2019 / 08/ 26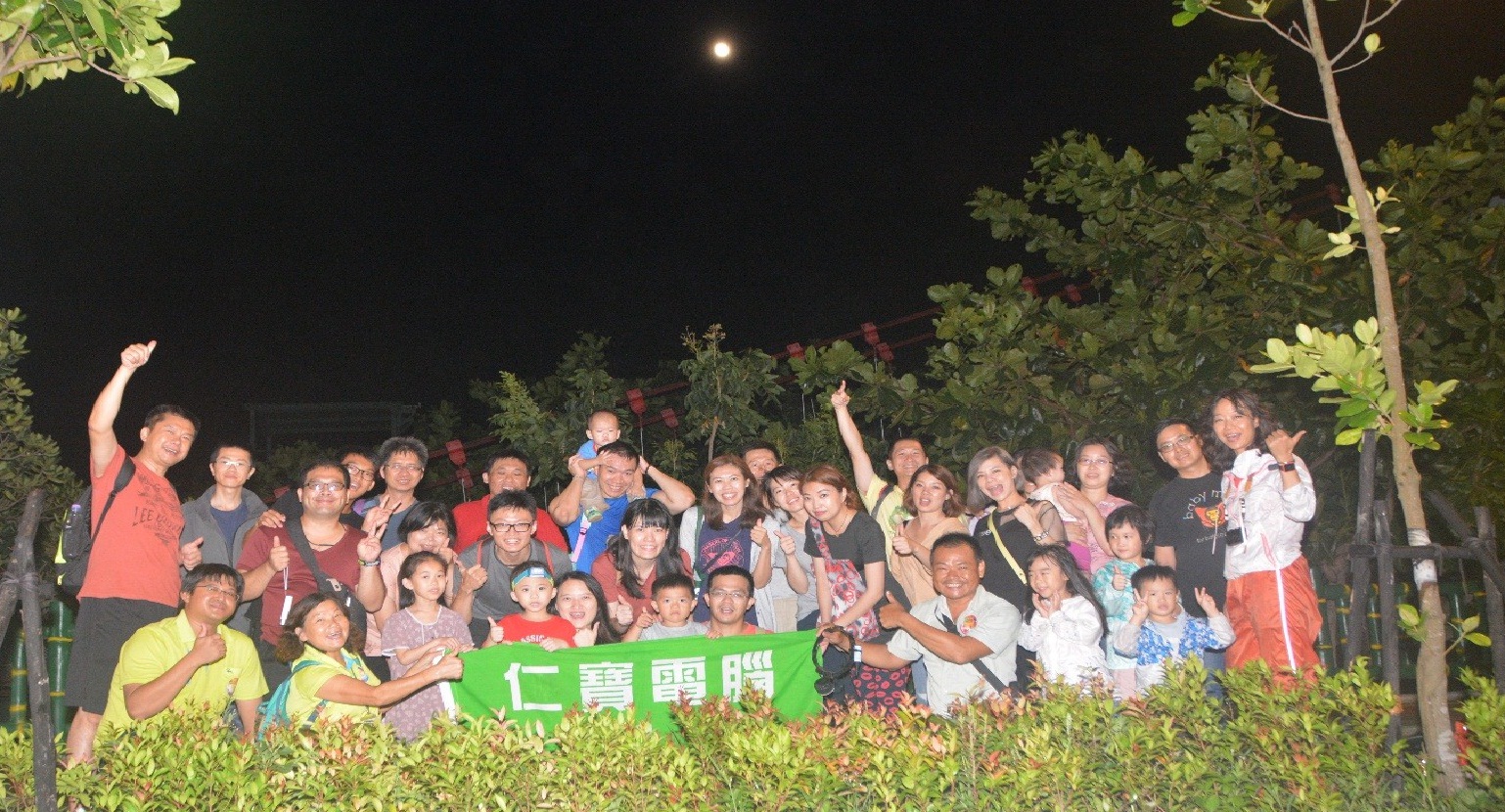 Southern Taiwan has had heavy rains for the past few days, but the family volunteers of Compal Electronics were determined to head to Kenting and protect the crabs. On August 16th (Friday), Compal Electronics' colleagues took their families on a 2-day trip to explore the ecology and protect the crabs at Kenting. Just like the first crab-protection event in 2011, the volunteer group donated LED headlights that the conservation workers need to protect the crabs every year. The volunteers head to the Gangkou community in Pingtung's Manzhou Township to accompany the crabs as they cross the roads. Some colleagues came on the trip with their 17-month-old twins.
Two married colleagues, who participated in the Compal Crab Protection with their two daughters 7 years ago, took their youngest son to Kenting this year. Colleagues have lamented the changes in the natural environment, so they let their children experience these changes from a young age and have them establish important concepts of ecological conservation and green sustainability. The Kenting National Park Management Office and the Gangkou Community Conservation Volunteers led the Compal Electronics Volunteer Group as they wore headlights and safety vests to search for traces of female land crabs. The company's volunteers also assisted in marking mothers along the way, and assisting in marking and investigating operations.
The peak period for land crabs to spawn eggs is before and after the Mid-Autumn Festival. However, the development of coastal roads, exotic yellow crazy ants and other factors have caused the land crab population to rapidly decline in recent years! As a response, more people of the Gangkou Community have become involved in the ecological conservation of land crabs. The colleagues of Compal Electronics have continued to exert their efforts and that of their families to protect the marine ecological environment, and support environmental sustainability through action. Compal Electronics has made volunteer holidays available to encourage colleagues to take action in realizing green sustainability and protecting Earth.
Report: