最新消息
Just want to support-"one person, one banana"
2018 / 06/ 28
In the afternoon of June 28th, there is a warm active in Compal's HQ Hall - "one person, one banana".
Under climate change and global warming, the unusually hot weather this year led to a surge in banana production in Taiwan and a sharp drop in the prices of producing areas. T
he fruit banana has overproduced and the farmers have no choice but to
abandon it. Our Green Sustainability Office, senior vice president-Mrs. Wei learned this active, immediately contact the farmers in Kaohsiung Qi-shan claim 1,500 kilograms of bananas, to help farmers solve the production of bananas. Besides, our Colleagues Eddie Chen has also immediately joined to participate in the subscription.
Eddie said, "I like the banana fruit since I was a child, although it is so common in Taiwan. But I still love it so much. Hope that more staffs in Compal will like these wonderful fruit-bananas and eat banana will make people happy and healthy! "
We want to show our love of food and Taiwan's agricultural products. Director Mr. Weng also went to the hall and encouraged our colleagues and expressed support for local agriculture.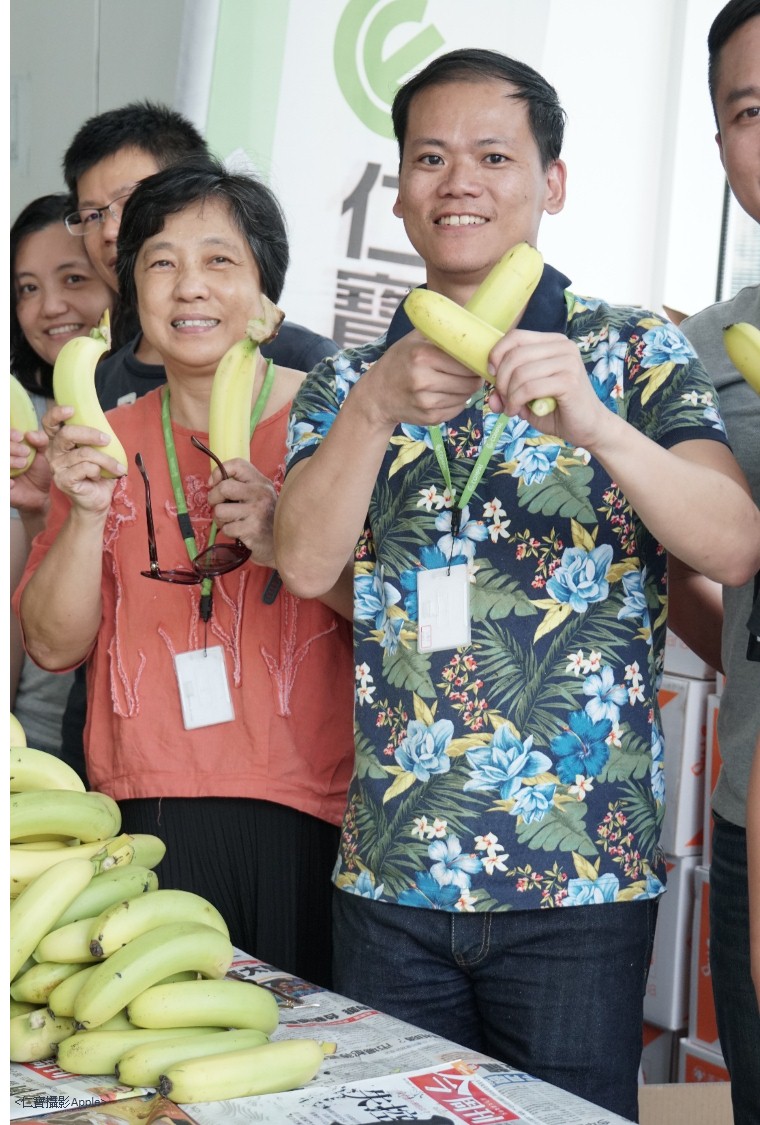 Our staffs really did a good job to people who need, It's never too late to do the right thing and help people!
We welcome all of our staffs to contribute the time and participate in public welfare activities. Not for anything, just because you want to do it.